I know nothing about luxury property, save for the fading recollections of my parents' Trends magazine subscriptions I religiously leafed through cover-to-cover as a child. Since I'm always looking for ways to reconnect with my childhood, it was exciting to stumble upon a Zillow link by David S. Rose on Quora to luxury apartments in New York City. Naturally I had to sort by highest price first and see what the homes were like.
The most expensive for-sale apartment, if you can call it that, is a five-story 19,800 sq ft penthouse listed for $98 million. It has 11 bedrooms and 14 full bathrooms. It… doesn't have heating? And doesn't have cooling either? That's confusing. Also confusingly, management doesn't allow pets, but (per the property agent)
Winter will never feel the same for your cats and dogs with the on-site 172 Pet Spa.
so what gives? At least there's a 67 foot saltwater lap pool. The monthly cost is estimated at $515,000, of which $380,000 is principal and interest alone; the property taxes on this penthouse exceed $70,000 per month. Zillow's rental value estimate is a cool $250,000, which is (again confusingly) cheaper than buying the home it seems, so why would you not rent?
What do you get for $98 million? This: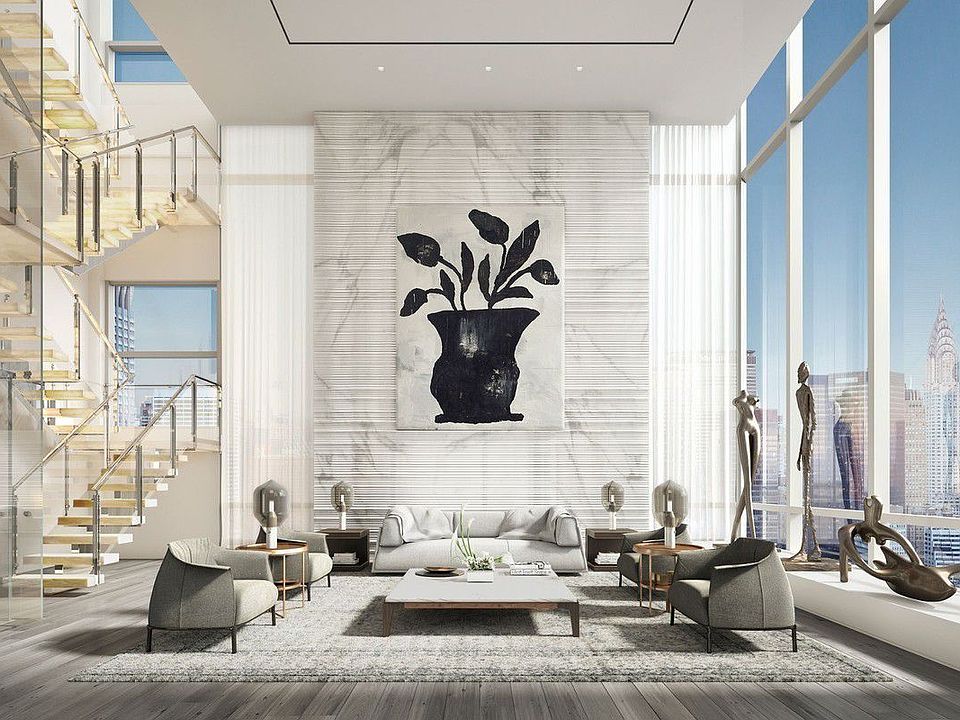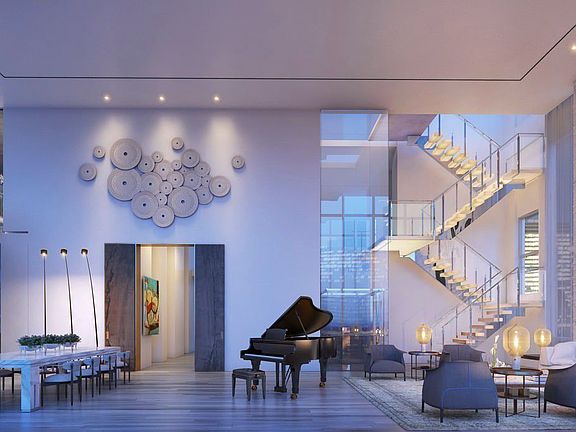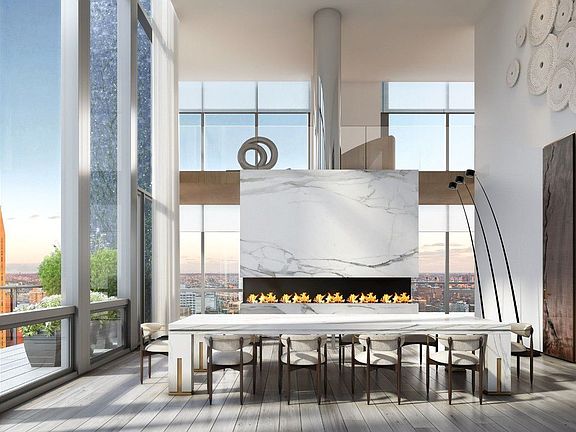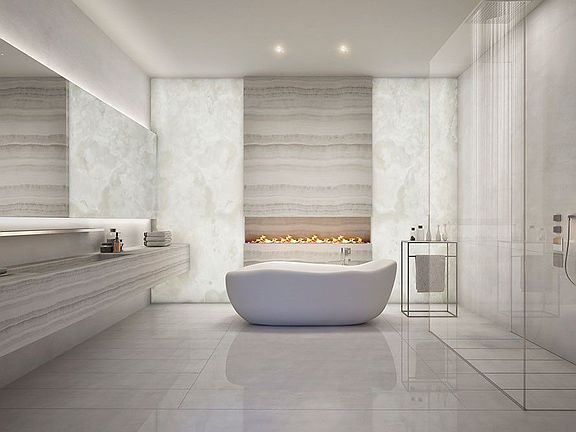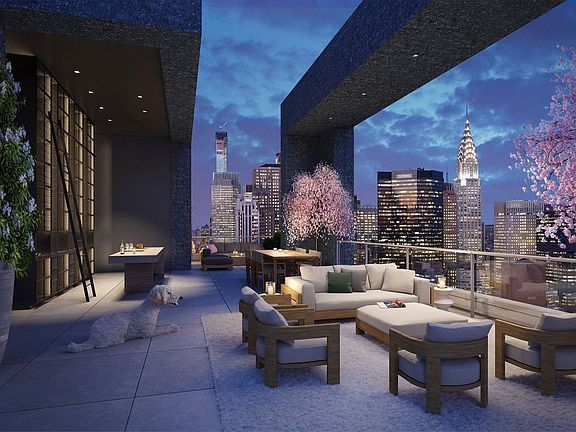 (I always did like leafing through the pages of my parents' Trends magazine. Looking at these pictures is like taking a stroll down memory lane, even though I never have, and probably never will, set foot in any of these homes.)
I was a bit surprised to see how much smaller the next condo is than the above considering its $63 million price tag: all you get is 5 bedrooms and 7.5 bathrooms totaling 7,000 sq ft. I was confused until I was clued in by this sentence in the listing's description:
Located on Manhattans Billionaire's Row and steps from Central Park, this new architectural landmark will rise 1,550 feet above New York City, establishing it as the tallest residential building in the world.

Within the tallest residential tower ever built will be the worlds most elevated private club; Central Park Club, an exclusive offering of 50,000 square feet of curated luxury services and amenities. Spread across three floors in the tower, each location provides a unique experience complemented by five-star service.

The defining feature of Central Park Club is the 100th floor – located over 1,000 feet above Manhattan. Residents will enjoy the highest private ballroom in the world, complete with a private dining room, wine bar and cigar lounge.
Gotcha. Central Park Tower itself is located along Billionaire's Row.
The building itself looks incongruous: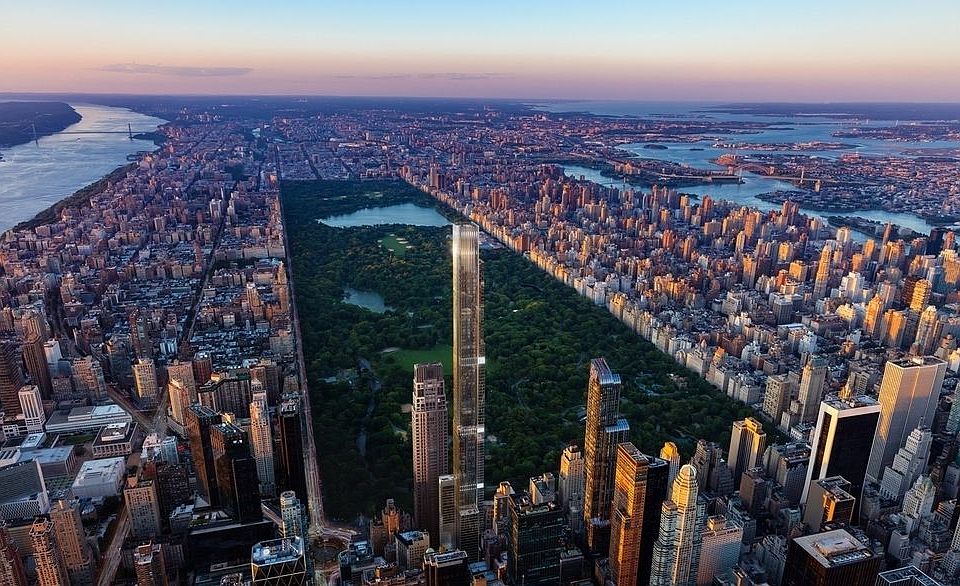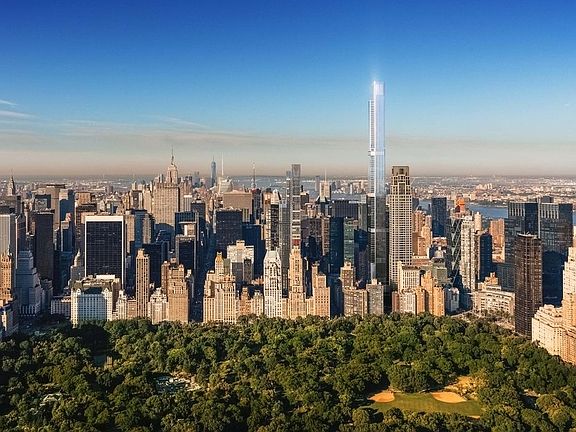 It's nice inside: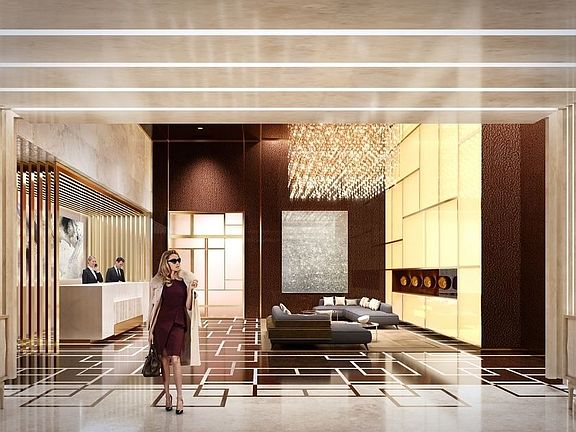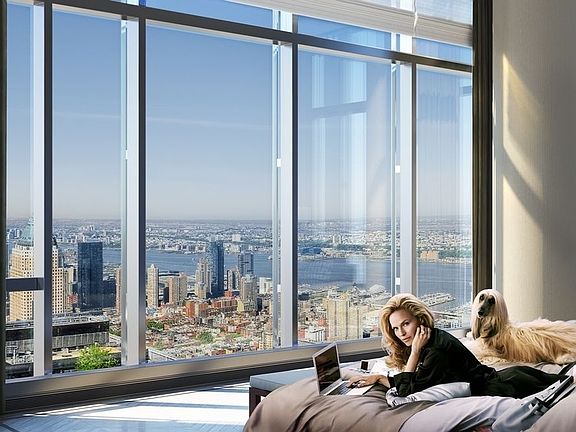 (The model feels very unnecessary… Yeesh. The dog though? More please!)
But again, confusingly, it has neither heating nor cooling.
What if we limited ourselves to just 2 bed 2 bath? Then sorting by highest price first gets you this $45 million 2-story penthouse atop a hotel-turned-apartment-complex that (finally!) has both heating (baseboard) and cooling (solar), whatever those mean. The given 3,000 sq ft size is actually "total interior livable area", which is less than half of the 6,241 sq ft total floor area. (The master bedroom is actually more than 2,000 sq ft, which is kind of confusing: are you saying it comprises over two-thirds of the total livable area, or does "livable area" exclude the bedrooms?) It also comes with 3,600 sq ft of outside terraces. Whew.
This is what you get for plonking $45 million on a 2 bed 2 bath:
You get the usual assortment of ridiculous frills:
After arriving to the private elevator vestibule clad in marble and custom millwork, a mahogany door welcomes guests to the sun-flooded two story entrance foyer complete with marble staircase and custom gilded iron railing.

A thirty-foot gallery graced with decorative plaster moldings, intricate marble floor and a plaster-coffered ceiling leads to the library and living room. Windows along the gallery open to a beautiful terrace that runs along the east side of the apartment and provides light to all rooms.

Old English knotty pine in the living room and library harkens to the pre-war days of old New York and creates a relaxed atmosphere to the otherwise formal rooms. French doors flank the fireplace in the living room and open to the spacious outside terraces totaling 3,585 square feet, and providing dramatic views of the New York skyline. A powder room and office, or fourth bedroom (with full bathroom), complete the formal side of this floor.

At the northern end of the first floor the tremendous eat-in-kitchen, which boasts light from three exposures, is large enough for any party and features an oversized butler's pantry complete with staff kitchen and bathroom. The northern terrace, similar in size to the southern terrace off the living room, has spectacular views of Central Park and the Carlyle Hotel and is complimented by a stunning English greenhouse.

Ascending up the grand staircase, or private elevator, one arrives on a marble landing which separates the enormous master suite from the two guest suites. The master suite encompasses over 2,000 square feet complete with separate marble bathrooms and dressing rooms, a breakfast bar and a wood-burning fireplace.

The Westbury offers full hotel amenities such as concierge, a large full-time staff, fitness center, wine cellars, and a bicycle room. A private wine storage bin and double storage unit transfer with this apartment.
Bonus funny fact:
The "Chartwell" mansion in LA, subject of many movies featuring extravagant wealth, is (per its listing) "simply the finest residential offering in the United States". It's situated on 10+ acres in the heart of Bel Air, and can be yours for a little less than $200 million.
I mean check out this listing:
"Chartwell" is the ultimate trophy and a legend cherished for generations.

Situated on 10.39 acres in the heart of Bel Air, the main residence was originally designed by Sumner Spaulding in 1930 with a timelessly elegant exterior of symmetrical cut limestone in the French Neoclassical style.

The interiors were masterfully renovated in the late 1980s by Henri Samuel, one of the most important designers of the 20th century. Offering panoramic views from downtown to the Pacific Ocean, "Chartwell" is a rare combination of extensive grounds and powerful jetliner views.

Features include a Wallace Neff designed 5-bedroom guest house, 75-foot pool with spacious pool house, tennis court, car gallery for 40 vehicles, 12,000 bottle wine cellar and precisely manicured gardens befitting a chateau in France.

Discrete and world-class, an estate of this caliber has not been offered in decades.
This is about as close as you can get in America to a palace.
The asking price has actually dropped significantly. As recently as March this year, it was still at $245 million; the new asking price is a $50 million drop. The estimated monthly cost is $940,000. Guess how much Zillow estimates the rent here to be?
Nothing makes sense anymore…